DESIGN & BRANDING: NEW VALUES BRANDING
AND GRAPHIC DESIGN. CLIENT: COURTS ASIA
Client Case Studies Design & Branding
Here's a video about who we are and what we do:
Making a positive difference is our essence.
Project
Values Logo Design

Client

Courts
Location
Singapore, Malaysia, Indonesia, Philippines
We designed the new values branding for Courts in Southeast Asia and they came out pretty awesome.

Adam here – Courts invited us to their headquarters in Singapore to discuss their new "Employees First" Values update. They hired us at WADE.global for a 6 month adventure to help them implement the new values via training sessions (with speaker and trainer, Tim Wade – www.timwade.com), a conference (where I shot a handful of videos to present as well as the event itself), a series of engaging employee training videos and a graphic branding refresher full of new material.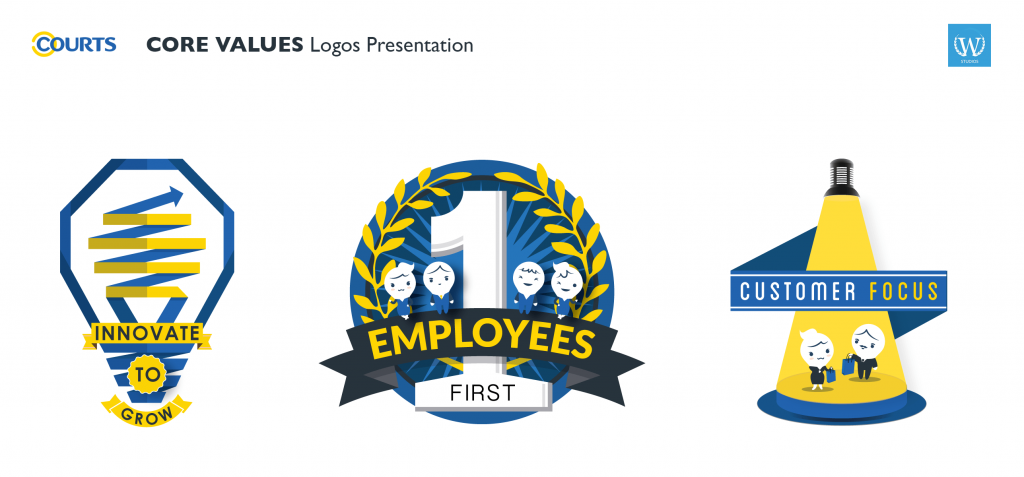 I designed two versions of their 3 new values logos and they decided they loved the second batch: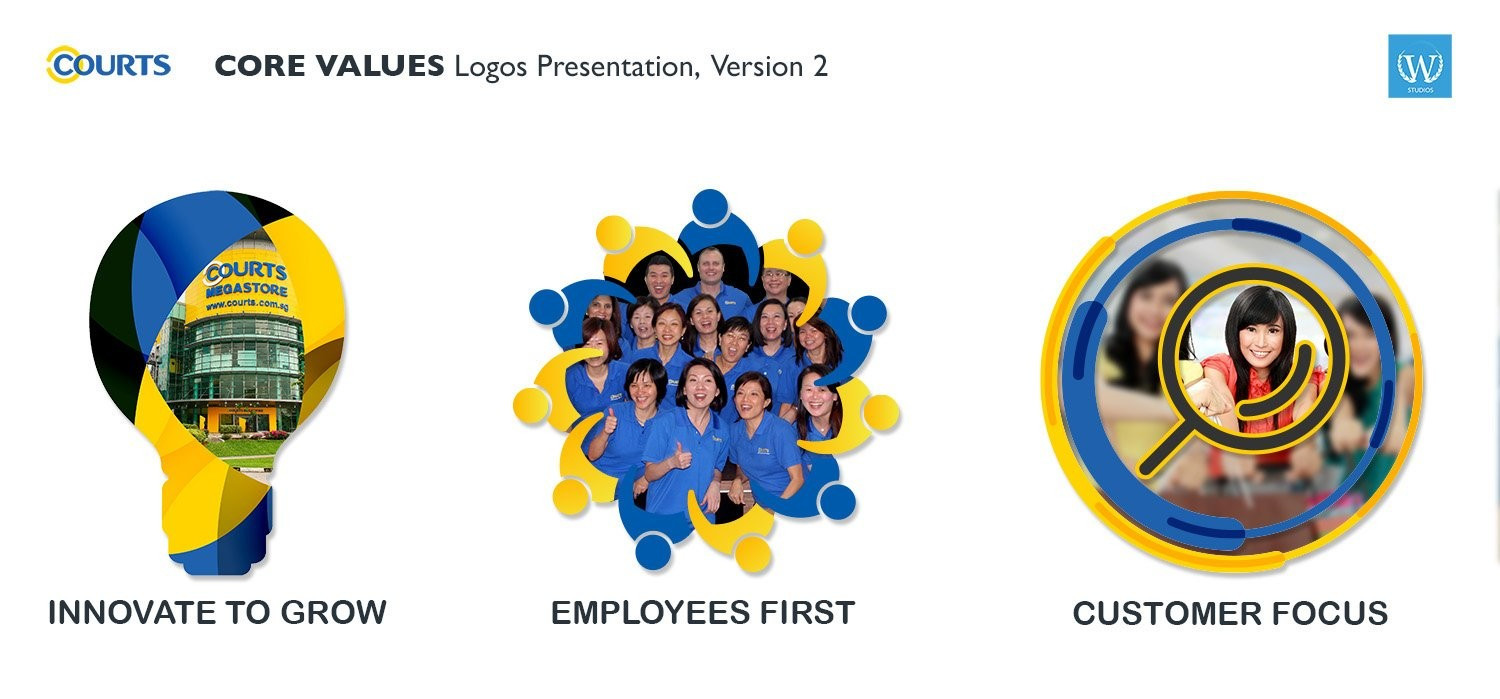 It was a blast to work for Courts again and even more so to see my work wallpapered around their offices and stores around SE Asia.